Customized Programs
There is no "one size fits all" program for my clients. I offer programs that vary in length and specialization, customized to the needs of each client and include:
14-Day Clean Eating Reset

30-Day Healthy Body Jump-start Program

30-Day Jump-start Freedom from Diabesity Program

90-Day Freedom from Diabesity Transformation Program

90-Day Healthy Body Transformation Program.
My 30-Day Jumpstart Programs and 90-Day Total Transformation Programs are tailored to fit each client, whether they wish to overcome emotional eating, weight-loss resistance, digestive problems, or to better manage health issues such as diabetes, hormone or thyroid imbalance, fibromyalgia, or arthritis. The programs (or protocols) have been designed by medical experts to work with the instructions you have received from your own physicians.
A program consisting of a (1) signature system, (2) support, and (3) accountability provides a solid base on which your successes are built. This trio of components works together to help you achieve your goals.
In a free, one-hour discovery session, I will help you get crystal clear about what you want to accomplish and how to get there. When we discover what this vision looks like for you, we will also uncover what might be stopping you, slowing you down, or preventing you from having what you want, so you know what to do next to move forward.
To book a session, click on the Appointments Tab and choose "Work With Me" from the drop-down menu. You will be able to then choose the date and time.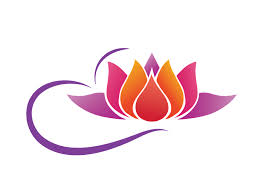 What to Expect
I do not tell my clients what "diet" to follow, because there is no one perfect diet for every person in the world. Every person is beautifully unique and to expect everyone to follow one diet is not realistic. The "best" diet should take into consideration, among other things, an individual's personal tastes, specific dietary requirements, and current medical condition (such as, diabetes, heart disease, a hormonal imbalance, etc.).
Even when a multitude of factors are taken into consideration, variables remain. For example, when I stopped using refined sugars and white flour I searched out desert recipes that used natural sugar and white flour alternatives. A friend suggested I look at Paleo recipes, and the results found online were too numerous to count! I've tried many of them with success, and in the process I discovered there is more than one version of Paleo! Who knew??
So, while I gladly share general "good for you foods" suggestions, and caution against quick fix and fad diets, I refrain from advising my clients to follow any particular food plan. I'd much rather clients adhere to whatever plan or diet given them by their own physician or nutritionist.
That being said, not every client has a prescribed food plan when they work with me, so we work together to create a health-sustaining plan that best meets their dietary needs and personal preferences.
Part of the "Freedom From Diabesity" strategy session consists of finding out which foods give energy and which foods drain energy. The next step is to find a diet plan that works best and that can be any one of 100 different plans or a combination of plans designed specifically to help clients reach the goals they set.
I believe that foods are not "good" or "bad"; rather, there are choices to be made between foods that enhance health and foods that diminish health. We all love to have choices in our lives, and that includes the foods we eat. It is more difficult to adhere to a diet with limited choices. Deprivation diets may work in the short term, but are difficult to realistically sustain for a lifetime. A plan that is easy to follow, contains a variety of healthy food choices and preferences, and suits my clients' lifestyle is an important component to reaching health and fitness goals.
To learn more about how we can help you or someone you love, just send me text message with your name and the word "Schedule" to 484-633-4319. Don' text? That's no problem! Send an email to Coach@RenewedVitalityCoaching.com and I'll get back to you within 1 business day.